Exploring the Advantages of an ADGM Company Set-Up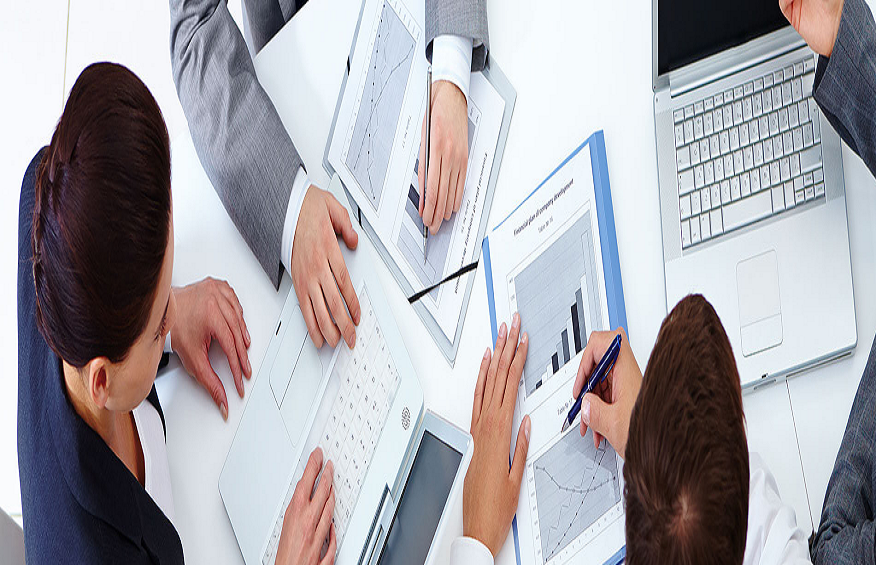 Starting a company is a big accomplishment for any entrepreneur. In the United Arab Emirates (UAE), you'll have the option to choose from Abu Dhabi Global Market or (ADGM). ADGM — a reputable financial hub in the UAE — provides a multitude of advantages to companies. In this article, we will highlight the benefits of ADGM company set up and look at what opportunities it could give to entrepreneurs and investors.
The Abu Dhabi Global Market (ADGM)
The Abu Dhabi Global Market or ADGM — is a financial free zone right in the heart of Abu Dhabi, the capital of the UAE. ADGM is an international financial centre established in 2013 to enhance economy, innovation & trade. Being an independent jurisdiction, ADGM has its legislative system, thus being a unique and appealing location for companies to set up shop.
Reasons to Setting up a Company in ADGM.
Strategic Location: ADGM is ideally situated as a gateway to the heart of the UAE's government, allowing businesses access to government entities, regulatory bodies, and prominent decision-makers. Being located near to the emerging Abu Dhabi market, it's also close to the country's varied economy and investment prospects.
100% Foreign Ownership: One of the great things about setting up an ADGM company is, it offers foreign investors — 100% ownership of their business. Such a level of freedom when it comes to ownership is quite uncommon in the UAE, and hence it is a major pull for entrepreneurs who want to keep full control of their enterprise.
Tax Benefits:ADGM offers a favourable tax environment for businesses. Companies operating within the free zone are exempt from taxes on profits, capital gains, and personal income. This tax-friendly regime enhances the attractiveness of ADGM as a business destination.
Independent Legal Framework:ADGM operates under an independent legal framework based on common law principles. This legal system provides businesses with a predictable and well-established legal environment, which is particularly appealing to international investors and companies.
Wide Range of Business Activities:ADGM permits a wide range of business activities, making it suitable for various industries, including finance, technology, healthcare, and more. This versatility allows entrepreneurs to explore diverse business opportunities within the free zone.
Robust Regulatory Environment:ADGM is known for its robust regulatory framework, designed to ensure transparency and investor protection. The Financial Services Regulatory Authority (FSRA) oversees financial services within ADGM, promoting a secure and stable financial ecosystem.
Access to Global Markets:With its international outlook, ADGM offers businesses a gateway to global markets. It fosters international trade and collaboration, making it easier for companies to expand their reach beyond the UAE's borders.
Well-Developed Infrastructure:ADGM boasts state-of-the-art infrastructure, including modern office spaces, world-class communication networks, and advanced technology. This infrastructure supports businesses in their daily operations and growth endeavours.
Supportive Ecosystem: It's business-friendly in the ADGM Ecosystem. It provides a platform for various support services such as legal, financial, advisory firms and networking opportunities while offering industry-specific initiatives as well.
Efficient Company Setup Process: The establishment of an organization in ADGM comes with a fast, smooth process. The ADGM's registration is simplified — start-ups can launch their businesses in no time with minimum paperwork.
Access to a Skilled Workforce: Abu Dhabi and its surroundings have a diverse and skilled labour force. Accessing this talent pool is crucial for business growth and success, and setting up in ADGM gives you exactly this opportunity.
Confidentiality and Privacy Protection:ADGM highly values the confidentiality & privacy of businesses and their stakeholders. Legally, this makes sure there is a secure shield around sensitive company information, offering business owners and investors a sense of increased security and comfort. This commitment to confidentiality creates a positive business ecosystem and a culture of trust in which businesses can rely on the protection of their sensitive data and interests, rendering ADGM an ideal base to do this.
Flexibility in Capital Requirements:ADGM offers flexibility in capital requirements, allowing businesses to choose the appropriate capital structure that suits their needs. This flexibility supports startups and small businesses in their early stages.
Intellectual Property Protection:ADGM places a strong emphasis on intellectual property protection, ensuring that businesses' innovations and assets are safeguarded. This commitment to intellectual property rights enhances the confidence of investors and innovators.
Sustainability and Innovation:ADGM actively promotes sustainability and innovation in business practices. It encourages companies to adopt environmentally friendly and innovative approaches, aligning with global trends and expectations.
Exposure to Financing and Investing Chances: ADGM provides access to different sources of funding, including venture capital, private equity, and angels. Access to this capital is crucial for businesses looking to grow and scale their operations.
TASC Corporate Services is a reputable business consultancy helping entrepreneurs and businessesestablish their companies within the ADGM. Based on their knowledge of the ADGM regulatory structure and business environment, TASC Corporate Services offers valuable advice and assistance through all aspects of company formation. They provide legal assistance, documentation support, visa processing and ongoing maintenance of compliance, making them a solid choice for companies seeking to utilize the benefits of ADGM.
Conclusion
The ADGM is an ideal financial marketplace for entrepreneurs and businesses wanting to set up shop in the UAE. From its prime location, favourable tax regime to its independent legal entity status and connectivity to international markets, ADGM allows for an ideal platform for business to flourish and innovate. Entrepreneurs can enjoy full foreign ownership, a strong legal climate, and a diverse set of commercial transactions. Moreover, easy company incorporation, excellent infrastructure, the availability of a talent pool adds to the charm of ADGM as an ideal location for businesses ranging from all spheres.
To ease the process for businesses, partnering with TASC Corporate Services means complying with the regulation and setting up a seamless venture with an ADGM company setup. By continuing to flourish as an international financial centre and innovation hub, it presents startup founders an outstanding chance to leverage its advantages and become part of the vibrant economy landscape of the UAE.