Revenue Based Financing: How Lenders Can Help You Grow Your Business Faster Than Traditional Loans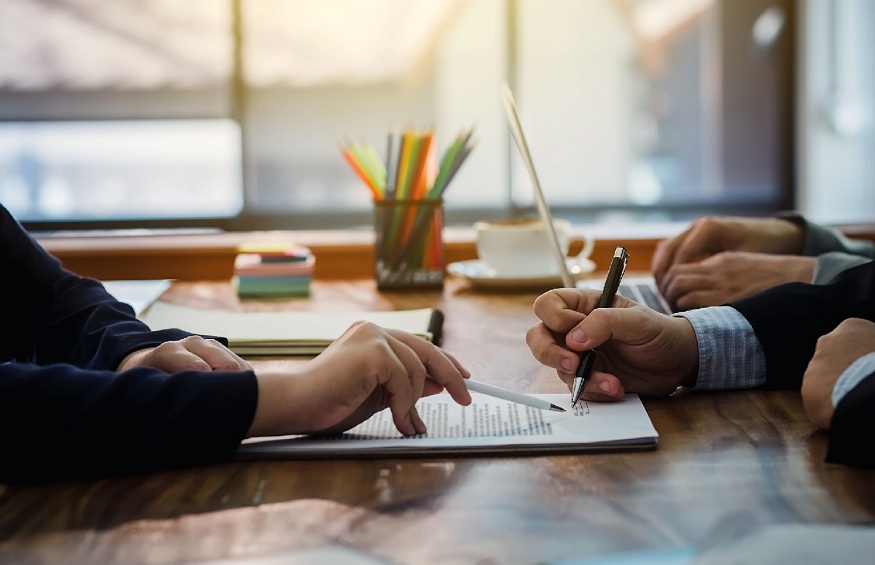 Are you looking for ways to grow your business faster than traditional loans? If so, revenue based financing lenders may be the solution you're looking for. In this article, we'll explain what revenue based financing is and how it can help you get the capital you need more quickly and easily than traditional loans. Read on to learn more about this innovative financial option that could help your business reach its full potential.
Introduction to Revenue Based Financing
Revenue based financing is a type of funding that allows businesses to borrow money against their future revenue. This means that businesses can get the funding they need to grow without having to go through the traditional loan process.
There are a few things that businesses should know about revenue based financing before they decide if it is right for them. First, it is important to understand how this type of funding works. Businesses will be borrowing money against their future turnover, so they will need to have a strong understanding of their financials and what they can realistically expect in terms of growth.
Second, businesses should be aware that there are some risks associated with revenue based financing. Since businesses are borrowing against their future income, there is always the potential for them to end up owing more money than they can realistically repay. This can lead to financial difficulties down the road, so businesses need to be sure that they are prepared for this possibility.
Third, businesses should know that there are some benefits associated with revenue based financing as well. This type of funding can help businesses grow faster than traditional loans because it provides them with capital upfront. Additionally, since businesses are only paying back the lender when they actually bring in revenue, there is less risk for the business overall.
Revenue based financing can be a great option for businesses that need funding but don't want to go through the traditional loan process.
How Revenue Based Financing Lenders Can Help Grow Your Business
Revenue based financing is a new and innovative way for businesses to secure growth capital. Unlike traditional loans, which are based on the creditworthiness of the borrower, revenue based Finance is based on the future revenue of the business. This means that businesses of all sizes and stages can access the funding they need to grow, without having to put up personal collateral or go through a lengthy and expensive loan application process.
Benefits of Revenue Based Financing Compared to Traditional Loans
Revenue based financing has a number of unique advantages over traditional loans. First, it is much easier to qualify for. Since it is based on revenue, businesses with little or no credit history can still qualify for funding. Second, revenue based financing is flexible. Businesses can use the funds for any purpose, including marketing, expansion, or working capital. Traditional loans often have strict guidelines on how the funds can be used.
As your business grows and generates more revenue, you will automatically be eligible for more funding. This flexibility allows businesses to scale quickly and efficiently without having to go through the hassle of applying for new loans every time they want to grow. As well as this, revenue based financing is fast. Funding can be received in as little as 48 hours after approval. Traditional loans can take weeks or even months to fund.
What Lenders Look For When Approving an RBF Loan
It is important to note that there are only a handful of revenue based financing lenders who specialise in this type of loan. This is because lending money based on revenue is a higher risk for lenders than lending money based on collateral.
That said, if you are looking for a way to finance your business growth without having to put up collateral, a revenue based finance lender may be the right option for you. Before you apply for an RBF loan, you should understand what lenders look for when approving these types of loans.
First and foremost, lenders will want to see proof of your company's revenue. This could include financial statements, tax returns, and bank statements showing how much revenue your company brings in each month. Revenue based financing lenders will also want to see proof that your company is growing. This could include sales figures or customer counts over time.
Setting Up a Revenue Based Financing Lender Agreement
To set up a revenue based financing agreement, business owners will need to work with a lender that offers this type of financing. The agreement will outline the terms of the loan, including how much money can be borrowed and how it will be repaid. Repayment is typically based on a percentage of future sales, so businesses need to have strong sales projections to qualify for this type of financing.
Closing Thoughts on Using Revenue Based Financing lenders for Business Growth
As you can see, revenue based financing lenders can be a great option for businesses looking to grow quickly. While it is not right for every business, it can be a great way to get the funding you need to scale your business quickly.
If you are considering using revenue based financing to grow your business, be sure to work with a reputable lender who has experience in this type of financing. They will be able to help you structure a deal that is right for your business and give you the best chance for success.