How to Maximize Your EMI Card Benefits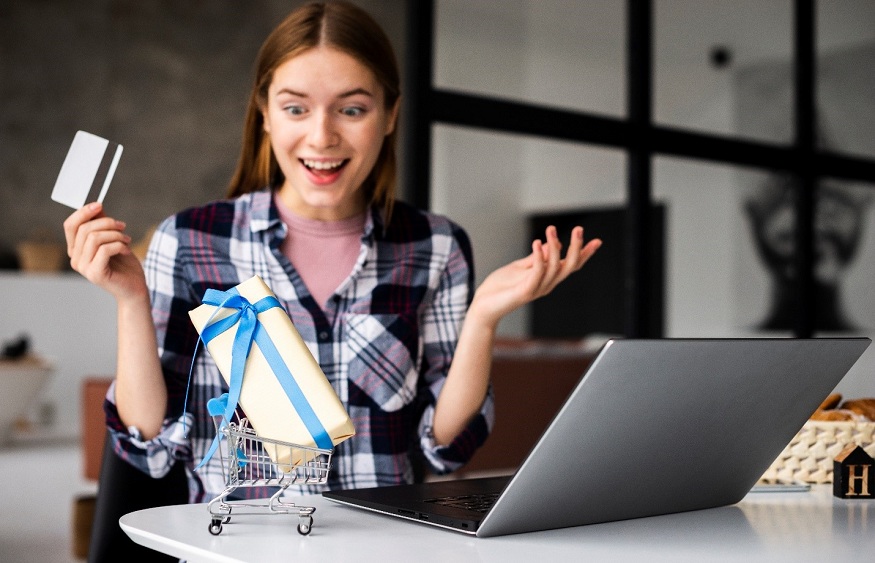 As consumers, we are always looking for ways to make our shopping experience more convenient and affordable. One such way is to opt for an EMI card, which allows us to pay for purchases in installments, rather than in a lump sum. EMI cards have gained immense popularity in recent years, thanks to their flexibility, convenience, and ease of use.
If you are a Bajaj Finserv EMI cardholder, you are already familiar with the host of benefits that come with it. From zero-down payment and affordable EMIs to instant financing and pre-approved offers, the Bajaj EMI card is packed with features that enhance your shopping experience. However, to truly maximize the benefits of your EMI card, you need to know how to use it effectively.
Understanding the Bajaj Finserv EMI Card
The Bajaj Finserv EMI card is a payment instrument that allows you to convert your purchases into affordable EMIs. It is a unique and hassle-free way to finance your purchases, without having to pay the entire amount upfront. With the Bajaj Finserv EMI card, you can buy a wide range of products, such as electronics, appliances, furniture, clothing, travel tickets, and more.
The EMI card comes with a pre-approved loan limit, which determines the maximum amount you can spend on your purchases. The loan limit depends on various factors, such as your credit score, income, and repayment history. The higher your loan limit, the more flexibility you have in making big-ticket purchases.
Using the Bajaj Finserv EMI Card
To use your Bajaj Finserv EMI card, all you need to do is select the EMI payment option at the checkout page of your preferred retailer. You can choose from a range of EMIs, based on your budget and repayment capacity. The EMIs can range from 3 months to 24 months, depending on the product and the retailer. You can use the Bajaj Finserv app, which is available on both Android and iOS platforms. The app allows you to shop on-the-go, browse through various products, and avail of exclusive offers and discounts. The app also helps you manage your EMI card account, check your outstanding balance, track your monthly payments, and view your transaction history.
Tips to Maximize Your EMI Card Benefits
1. Stick to Your Budget
One of the biggest advantages of an EMI card is that it allows you to budget your expenses effectively. However, it can be tempting to overspend, especially when you have a pre-approved loan limit. To avoid this, make a list of the items you need to buy and set a budget for each item. Stick to your budget and avoid impulsive purchases that may strain your finances in the long run
2. Look for Exclusive Offers
Bajaj Finserv offers a range of exclusive offers and discounts for EMI cardholders, such as cashback, no-cost EMI, and pre-approved loans. Keep an eye out for such offers and leverage them to save money on your purchases. You can also check out the Bajaj Finserv app for daily deals and flash sales.
3. Pay on Time
One of the biggest drawbacks of an EMI card is that if you miss a payment, you will be charged a penalty fee and your credit score may be adversely affected. To avoid this, make sure to pay your EMIs on time and in full. You can set up autopayments or reminders to ensure that you never miss a payment
4. Leverage the No-cost EMI Option
If you are looking to make a big-ticket purchase, such as a TV or a laptop, opt for the no-cost EMI option. As the name suggests, this option allows you to pay for your purchase in installments, without any additional interest charges. This way, you can spread the cost over a longer period, without stretching your finances.
6. Convert Your Existing Purchases
If you have made a recent purchase using your credit or debit card, you can still convert it into an EMI. This way, you can spread the cost over a longer period and pay lesser interest than what you would have paid on your credit card.
7. Track Your Transactions
Last but not least, it is essential to keep track of your EMI card transactions. This will help you monitor your spending, track your payments, and stay on top of your outstanding balance
Conclusion
In conclusion, EMI card is a powerful tool that can help you finance your purchases effectively. By following the tips and tricks outlined in this article, you can maximize the benefits of your EMI card and make smarter shopping decisions. Remember to stick to your budget, pay on time, and leverage the exclusive offers and discounts available to you.